Chantel Jeffries is an American actress, model, DJ as well as an Entrepreneur. The 25-year-old is associated with the international modeling agency (Wilhemina Modeling Agency). Chantel gained much of her initial success because of her association with the pop music sensation Justin Bieber. The two began dating back in 2014 as she had a short affair with him. They have been seen together on multiple occasions.
Taking their relationship further is the fact that when Justin was caught drunk driving in 2015. He was accompanied by Chantel. The list of famous people that the 24-year-old has dated is quite long as she has dated multiple Hollywood celebrities.
Although most people nowadays are famous for being in a relationship for too long. Chantel is the exact opposite of that as she has never seen a relationship that has lasted even a year. She seems to be dating a new celebrity every couple of months.
She is also massively popular on social media as she has garnered up a massive fanbase of 4.3 million on Instagram. Her Instagram username is 'Ceejay the DJ'. Chantel also has quite a following on YouTube as she has more than a million subscribers on her self titled YouTube channel.
Who's Chantel Jeffries Dating?
This brown beauty has seen many popular boyfriends over the years. None more popular than Justin Bieberthough. Although she has dated many handsome men over the years, she is yet to be in a stable relationship. The list of her ex-boyfriends include the likes of Lil Twist, Desean Jackson, Travis Scotti, Jordan Clarkson, Kyrie Irving, Scott Disick and many more.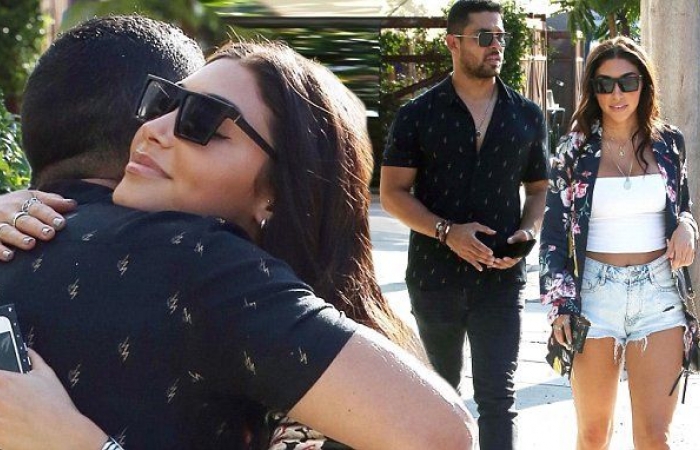 Caption: Chantel hanging out with Valderrama (source:www.instagram.com)
Chantel has no shortage of boyfriends. Her most popular boyfriend to date is Justin Bieber. Chantel Jeffries is currently dating a fellow actor, Wilmer Valderrama. Although the couple has not made their relationship official yet. The couple has been seen together on multiple occasions.
Chantel's Family
Chantel was born and raised in the sunny city of Coronado, California. She was raised by her mother, Kathleen Jeffries. Her father was in the military and was busy serving the nation. Her father, Colonel Edward Jeffries used to work for an army training facility and would be away most of the time.
She could never settle down in one place as due to the nature of her father's occupation. The family had to constantly move from one place to another quite frequently. She would later go on and join Florida International University where she studied Communication Arts and Fine Arts.
Chantel's Bio
Chantel Taleen Jefferies Shiring was born on the first of October, 1993. She is currently 25 years old. By profession, she is a DJ as well as a well-known model. She is also a singer and has released a few singles under Universal Music's banner.
She celebrates her birthday on the first of October. By nationality, she is American and by profession, she is an Actress as well as a DJ. She has not disclosed any information about her net worth yet. She belongs to multiracial ethnicity. Chantel is also very popular on social media.