Cody Orlove is one of the famous Instagram and a Youtube star. He started his YouTube Channel in 2015 and gained instant success. He also makes videos on Musical.ly with the name Cody.orlove.
Now. let's take a closer peek into his profile.
Cody Orlove: Bio
Cody Orlove was born on August 17, 2001. His hometown is Chicago, Illinois. He lives with his parents. He has a brother and a sister. Anthony is his brother and Alexa is her sister. The details about his parents are still unknown.
Cody has American nationality and belongs to White ethnicity. His birth sign is Leo. He is also known as 'Mastercodster' online.
Cody Orlove: Best Friend
The YouTube star adores his family a lot. He posts numerous pictures of him with his parents and siblings.
Cody describes his mother as his best friend. He posted a snap of his mother on Instagram to wish on her birthday on 8 July 2018. He has also previously posted another tweet on his mother on 8 December 2018 saying that his life is worth nothing without his mom.
Cody Orlove: Career and Musical.ly fame
Cody Orlove started his career through the social media. He used come live on a website YouNow. Through that, he became popular so quickly, he started uploading the lifestyle content and short clip contents on his Instagram page. Then he ventured in Musical.ly. This was his best career move till this date. He is also good at dancing. He has also a YouTube Channel where he has more than 100k subscribers.
Cody Orlove: Girlfriend, Zoe Laverne
The Musical.ly, as well as YouTube Star, is currently in love with Zoe LaVerne, who is also an Instagram star. They met in the Musical.ly app for the first time and are in a relationship for more than eight months.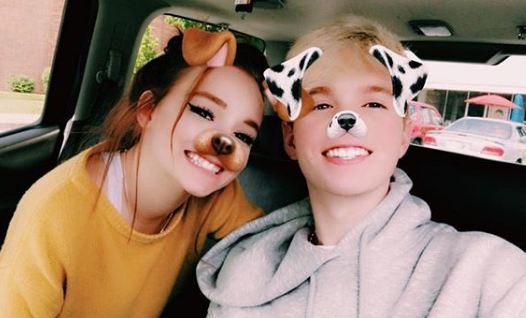 Cody and Zoe started dating in November 2017. On 12 April 2018, Cody has shared a snap along with her girlfriend to mark their five months of togetherness on his Instagram.
Cody has also snapped an image with his partner on his social media page on 11 December 2017, to cherish their one month relationship anniversary. In the caption, he mentioned Zoe as his wife already.
Cody and Zoe have a combined YouTube Channel which is named as 'Cody & Zoe' which has amassed more than 526k subscribers. Cody and Zoe have featured in different videos like prank videos and challenge videos.
Cody Orlove: Live Tour
The live performance and meet-up tour named 'Boys of Summer' started in July 2018. Appearing alongside the likes of other social media stars like Alex Guzman, Desiree Montoya, Zoe Laverne, Chase Keith, Dylan Conrique and many others, the tour has been a success so far.
Cody Orlove: Tattoo
Cody loves to ink his body. He had shown a keen interest in inking his body. On 28th July 2017, he tweeted about getting a Maverick tattoo soon. And he asked social media star for tattooing.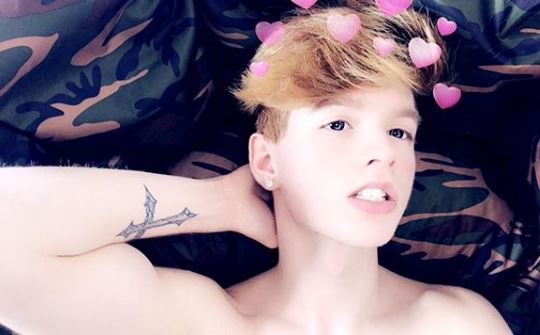 Cody already has a 'Christian Cross' tattoo on his left arm.