Popularly know with the name PontiacMadeDDG is a famous YouTube star. He is famous as a comedian for uploading YouTube videos with best reactions, parody, and prank skits. Furthermore, he is a songwriter and released a couple of original songs called "Dope" and "G.O.A.T.".
PontiacMadeDDG posts his awesome videos on the internet earning more than one million subscribers on YouTube. Let's take a look at the talented star how he gained fame as an entertainer with his personal life like dating and his girlfriend.
PontiacMadeDDG's Family and Wiki
The real name of the YouTube star is Darryl Granberry. He was born on 10th of October, 1997, in Michigan. He was a student with a sparkling sense of humor.
After school, he went to the University of Michigan. But he quit his education and decided to start his career. He is now grown into an entertainer who makes videos of different types and also sings solo songs.
Darryl Granberry lives with his father, mother and his younger sister. He was named after his father. His father's name is Darryl and his mother's name is Tonya.
His sister's name is Tiarra. She is just 13 years old. Talking about his nationality, he is American and he belongs to African-American ethnicity. His zodiac sign is Libra.
Career and Professional Life
The career of Darryl started after he posted his first video on YouTube in 2014. His First YouTube Channel was PontiacMadeDDG. In his channel, he posts his amazing videos of vines, pranks, parodies, and challenges. He also has another YouTube Channel called PontiacMadeDDG Vlogs. In the second channel, he posts his Vlogs with his family and friends as well as something new performances.
His most popular video is named "Reacting To My 7 years old Niece Cringy Musical.ly", which got over more than 4 million views on it. There are more than 1.4 million subscribers in his both YouTube Channel.
Apart from entertaining and Vlogging, Darryl is also a good singer. He was hugely influenced by Drake. He has been making music since he was 10 years old. Darryl has released a couple of original songs called "Dope" and "G.O.A.T" which is also available on SoundCloud.
Who is PontiacMadeDDG Dating?
About his personal life, Darryl has been dating Kennedy Cymone since 2017. Kenndy is also a YouTube star best known as lifestyle guru on her channel. She is often seen in Darryl's videos. There are some videos of special moments of their relationship.
The proposal took place and engaged as well. They were doing great as a couple but maybe things didn't work out well, so they got separated in the summer of 2018.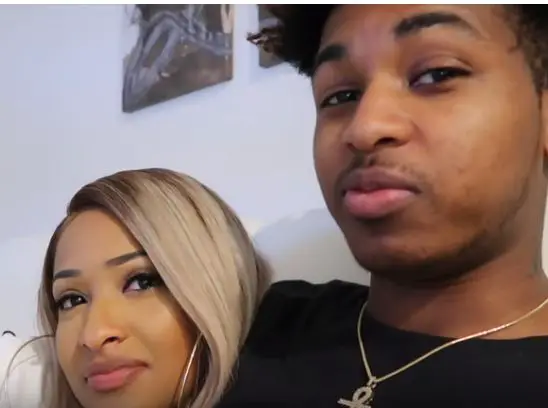 However, he has not revealed his current dating status. He is believed to be single and is not dating anyone.
PontiacMadeDDG: Net Worth
YouTube stars has earned name, fame and money from their channels and massive following. Likewise, Darryl has gained a lot of popularity which has made a good earning for him. Earning a lot of money from YouTube as revenue he had made a decent earnings for himself.
Darryl is earning fame as well as money from his profession as a YouTube star. His net worth is estimated at $1.3 Million.
Short Bio
PontiacMadeDDG was born on 10 October 1997 in Pontiac, Michigan. His real name is Darryl Granberry. Being a YouTube star professionally he possesses an average height and belongs to African-American ethnicity.